As part of the 'In Peril' print suite by Pangeaseed foundation I created this piece, 'Equilbibrium'.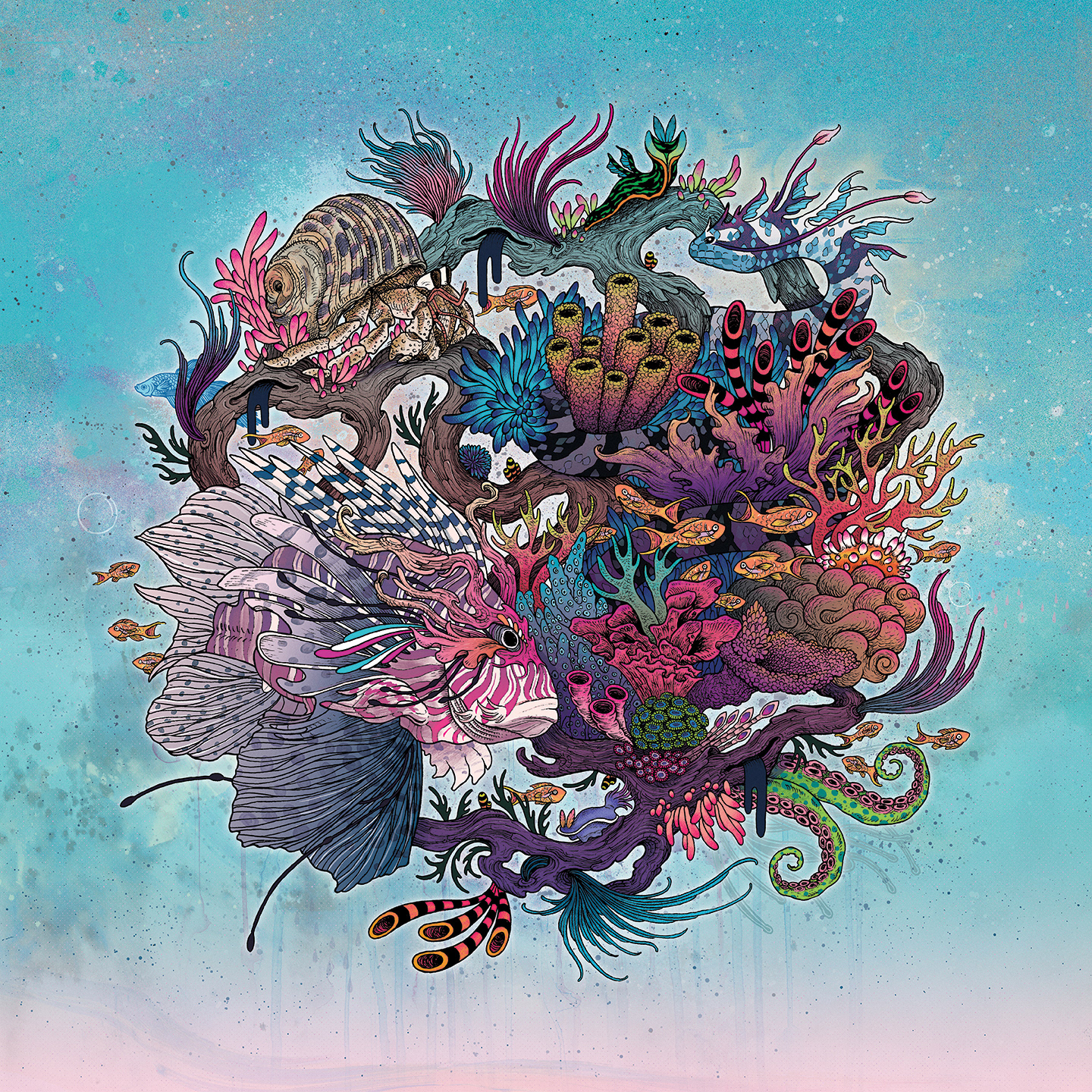 When creating this piece I wanted to focus on the subject of the loss of biodiversity in ocean habitats, particularly coral reefs. I watched a speech by Sir David Attenborough recently that was making its rounds online. In this, he explains that we are in the midst of our planet's 6th mass extinction event of which human beings are the sole cause. Many species are dwindling in numbers and even dying out completely causing imbalances in many ecosystems. I wanted to create a sense of connectivity and co-dependency between all of the elements in this piece. If you were to take away one element then the composition would be off in just the same way as taking away one element completely in a real-life sense would have huge repercussions for the rest of the ecosystem.
Edition of 75 on Italian cold-press watercolour paper at 20"x20" with hand-deckled edges.
Every print sold supports the great work that Pangeaseed do in raising awareness about the perils our planet's oceans are facing today.